Beginner Boost increases your energy and endorphins through short strength training workouts that accommodate any schedule.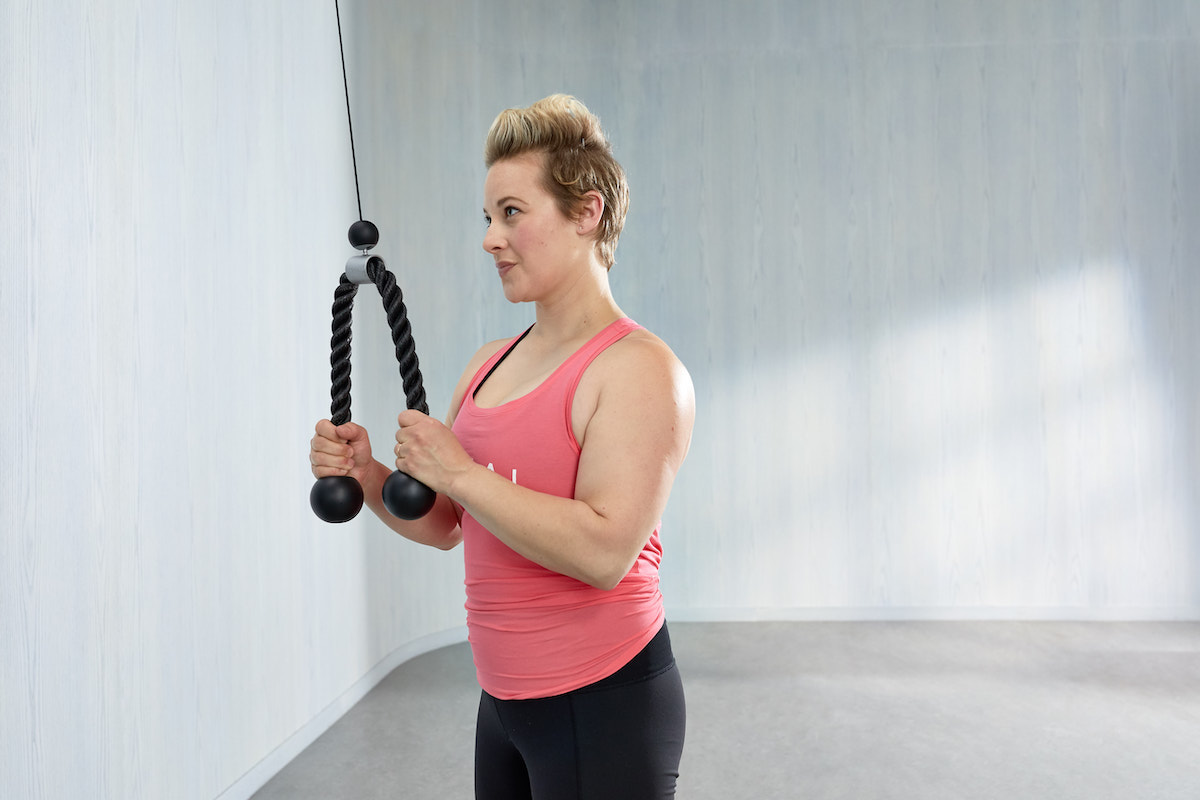 Strength training boosts your energy and your endorphins, so it can help you feel happier and be healthier. But, it can be difficult to fit into a busy schedule, especially if you're in back-to-back meetings or always on the go.
Coach Natalie developed Beginner Boost to work all of your muscle groups in a short amount of time, so you can get the exercise you need to stay healthy and happy.
Save Time, Be Healthy, and Boost Your Energy
Beginner Boost is a full-body program that works your main muscle groups (quads, back, obliques, abs, biceps, triceps, chest, shoulders, glutes, and hamstrings) with a series of introductory strength training movements. Save time, stay healthy, and learn the basics of strength training with this all-around great beginner program.

Feel Amazing With Coach Natalie
Coach Natalie's style is encouraging and motivating, and promotes a positive body image. You will get stronger and feel more confident one rep at a time.
Coach Natalie designed Beginner Boost as an all-around great program for beginners. It's only 30 minutes per session, so even if you're experienced in strength training, it's the perfect way to fit a workout into your busy schedule.
Work Your Full Body in Beginner Boost
Beginner Boost is suited for all levels. You'll sweat with Coach Natalie for 30 minutes, three times per week for four weeks.
Beginner Boost Key Moves:
– Goblet Squat
– Standing Face Pull
– Pillar Bridge
– Goblet Reverse Lunge
– Bent Over Row
– Deadbug
– Hammer Curl
– Shoulder Tap Plank
– Supinated Curl
– Single Arm Single Leg RDL
– Leopard Crawl
– Half Kneeling Alt Overhead Press
– Single Leg Glute Bridge
This program is available now on Tonal, and it's a great solution if you're looking for a quick full-body workout you can do in under an hour, three days a week for a month.
Give it a try or book a workout at a showroom to see what Tonal programs are like. You can also watch this quick video on the Tonal program experience.
---
Read More